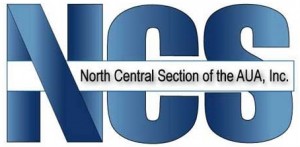 As a leader in the urologic robotic surgery field, Dr. Gaertner was asked to present on new advances in the field of minimally invasive urologic surgery at the NCSAUA conference in October, 2012 in Chicago, IL. Dr. Gaertner presented on "A Novel Modification of a Robotic Prostatectomy: Posterior Approach" using his vast experience in the robotic surgery field to critically outline the pros and cons of surgical prostatectomy, energy based focal therapy, various forms of radiation therapy, as well as robotics in the treatment of LRPC.
This event, which attracts the best surgeons from around the country on an annual basis just had it's 86th annual meeting. As a noted speaker at such an event, Dr. Gaertner is clearly known as one of the most renowned urologic surgeons in the country.
For more information about Dr. Gaertner, visit Dr. Gaertner's bio page.