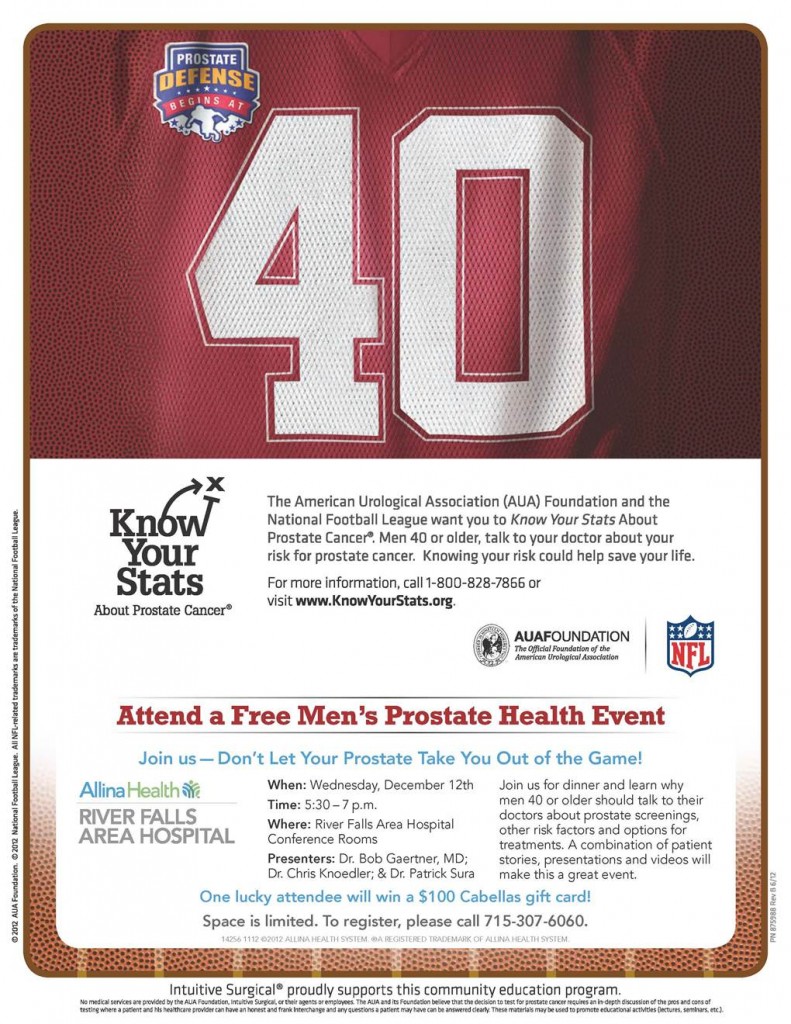 Dr. Gaertner and Dr. Knoedler have been invited to speak at the Dec. 12th Men's Prostate Health Event in River Falls, WI. The event will be held at River Falls Area Hospital Conference Rooms. At the conference, Dr. Gaertner and Dr. Knoedler will present on the latest advancements in prostate screenings and other risk factors, options and treatments. The event will contain patient stories, presentations and videos.
One lucky attendee will with a $100 Cabellas gift card!
To register call 715-307-6060. Space is limited.