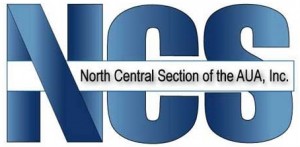 At the NCSAUA 86th Annual Meeting, Dr. Chris Knoedler was asked to speak as a leader in the robotic surgery field on the "Complications of Robotic Surgery." The North Central Section of the AUA's annual meeting was held in Chicago, IL at the Swissotel.
Dr. Knoedler's presentation was instructional to identify results of various laparoscopic and robotic approaches and techniques for benign and malignant urologic diseases and the benefits/risks of robotic surgery in these cases.
For more information about Dr. Knoedler, view Dr. Knoedler's bio page.